Infinity Software Systems Solutions for Your Business

During our twenty-five years in business, we have created a wide range of successful information technology solutions for broad variety of organizations. In many cases, we have offered complete, integrated "turnkey" systems that are ready to plug in and use. These systems include all necessary network, hardware and software components. We work closely with our clients to select the best options within each of these groups.
In our experience, computer systems perform their best when each component is balanced and optimized to work the other components in the system. We realize that clients want an efficient, reliable system that delivers the information they need to manage their business on a timely basis. The underlying technical details only matter in terms of delivering this crucial data.
We have also worked extensively with existing systems, where a client wants to add or enhance a particular function. We apply the same end-result/system-based approach in these cases. We carefully survey the products in the existing system and assess options with the client based on those findings.
We also offer ongoing high-caliber technical support services for existing systems that we did not provide. To ensure that we can offer the best possible service, we conduct a thorough survey of the hardware and software components in the system to determine that we have the required experience and expertise to support those products. If not, we will work with you to locate someone who does.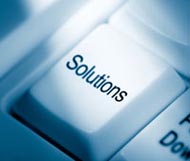 Our product solutions include:

Hardware
We offer the complete line of Lenovo ThinkPad laptops, ThinkCenter desktop computers and ThinkServer network servers. We also an authorized dealer for Cisco small business networking hardware. In addition to the hardware products we offer, we work closely with clients in the selection of other hardware (from desktop computers to printers to wireless networking) to ensure that they get the best possible equipment within their budget.
Software
In most cases, we recommend (and support) Microsoft Windows operating systems. This ranges from desktop operating systems (Windows XP, Windows 7) to network server operating systems (Windows Server 2008 and Windows Small Business Server 2011). We also employ the SCO UNIX operating system in conjunction with certain specialized application systems (see below).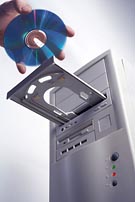 For general line-of-business programs, we have extensive experience with
QuickBooks
Pro and Premier accounting software (single and multi-user installations). For larger organizations requiring more secure, powerful, feature-rich accounting software, we recommend
Sage BusinessWorks.
For organizations requiring even more capable enterprise-resource-planning (ERP) systems, we suggest
Sage MAS90/200
and
Microsoft Dynamics GP.
We also offer a select group of software programs for
retail businesses
of various sizes and sectors. These include the
Retail Plus Management System (RPMS)
from Paragon Retail Systems (locally installed or "cloud" based),
Microsoft Dynamics RMS
(single store or multi-location), and the Retail Computer Management System
(RCMS).
RCMS is a powerful, sophisticated system for "big-ticket" retailers that is based on the Informix database and runs under SCO UNIX. We would be happy to discuss any of these programs with you to see if they meet your needs.
Networks
We offer a broad array of network solutions. These range from small local networks to inter-connecting multiple networks in geographically distant locations. Our certified staff has extensive experience with all facets of network operation, from cable installation to shared high-speed Internet access to configuring network servers to the latest in wireless technology. Please see the "Services" section of this site for additional details.