Welcome to Infinity Software Systems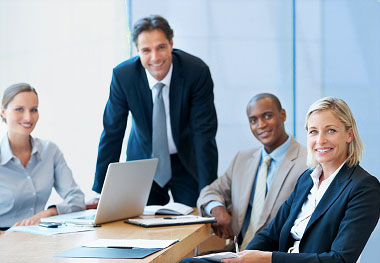 One particular area of specialization we offer is designing, implementing, enhancing and supporting systems for retailers. Our retail clients have ranged from small, single store start-ups to multi-state enterprises with many stores. In addition to computer system expertise in this area, our management group has many years of hands-on business experience in retail management and ownership.
Over the years, we have intentionally kept our company relatively small in size and personal in nature. We enjoy the challenge of working closely with our clients and getting to thoroughly know and understand their businesses and the challenges they face. We are enthused about the ever-improving world of technology and the benefits it can bring to the organizations we work with. Our guiding principle is to treat all client computer systems as if they were our own.

Choosing a computer system, or deciding the right upgrade path, is one of the most important business decisions you will make. Infinity Software Systems may be the right choice for you if you are:
Beginning a new company, or installing your first computer system


Upgrading your existing system (adding new applications, need increasing processing speed, etc.)


Concerned about the security and privacy of your current system


Making decisions about adding or upgrading a retail point-of-sale or accounting system


Considering the installation, or expansion, of a network to provide better access for your team

Infinity Software Systems
specializes in the design, installation and maintenance of computer systems for small and medium size organizations. We have been providing these specialized services for over twenty-five years. Our staff has extensive experience and expertise in hardware, software and computer networks (both wired and wireless).
We can help with all aspects of information technology, including consultation, system design, implementation and technical support. In terms of application software, we specialize in retail point-of-sale, inventory control, accounting and other areas. Infinity Software also offers high-caliber custom programming services to meet the exact needs of your organization.
Headquartered in Livonia, Michigan, Infinity has successfully worked with a wide range of clients over the years. These include retail stores, law offices, automotive parts manufacturers, engineering firms, charitable organizations (orphanage, hospital cancer center), telecommunications companies, medical offices, etc. Our clients have been located across the United States.